Welcome to the home of the greats.
For drivers with VELOCITY in their DNA.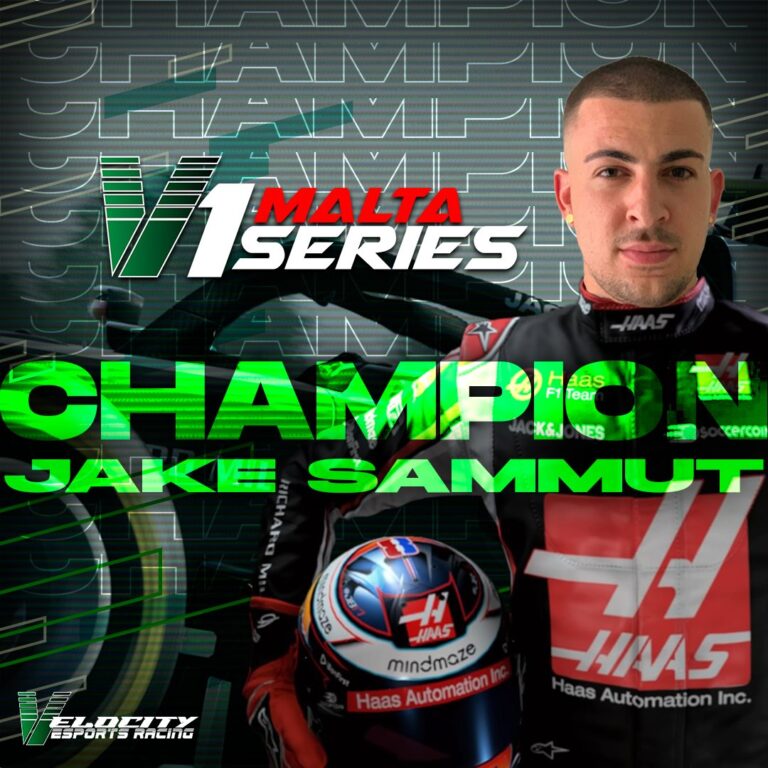 After joining Haas for the first ever V1 Malta Series season, Jake Sammut showed his talents by securing both championship and constructors for the respective year.
Ryan Carabott, after the sensational driving behind the wheel of his Aston Martin F1 car, secured the 2021/2022 championship title by accumulating a total of 312 points throughout the season.
Jake Sammut, the driver behind the wheel of his McLaren, has been crowned the 2022/2023 Season 4 champion after accumulating an impressive 241 points throughout the season.
Adrian Manduca behind the wheel of the Ferrari, enters the V1 Malta Series history after accumulating a sensational 206 points in Season 5.